Finding The Right Treatment For TMJ / TMD And All Related Dental Services!
Whether it's being able to eat out without embarrassing click jaw joints or just having an aesthetic smile without having to hide missing teeth. 
NO REFERRAL is required – YES To Payment Plan Options
Dental Specialists, Dr. Florian Mack and Dr. Michael Darveniza are the professionals when it comes to teeth. If you need implant dentures or implant crowns, occlusal bite reconstruction or restorative treatments like crowns and bridges, or you may be looking for relief from headaches, facial pain, and discomfort from a TMJ (TMD) disorder.
Your Dental Specialist can offer you the right advice and deliver the right care for each individual or unique situation. It is with the decades of experience and knowledge in Prosthodontics and treatment of TMJ patients, they have earned a reputation as leading Brisbane Prosthodontists.
This video below explains TMJ disorder as simply as possible to help you understand and recognise the symptoms and offers you the best treatment options.
Where to Find Your Dental Specialist
You will find Your Dental Specialist in three locations.
Head Practice – 300 Queen Street, Brisbane. In the heart of the city where you have the luxury of experiencing aesthetic dentistry and the right advice for all dental treatments.
Visiting Practice Gold Coast – Level 3, Endondontic Group, 1 Laver Drive, Robina providing treatment for those on the Gold Coast and surrounding regions.
Visiting Practice Lismore – Uralba Street, Lismore. Centrally located in Lismore servicing patients in the northern New South Wales area.
Make an Appointment or Call 07 3321 0443
Key Areas You Can Receive Top In-house Expert Care: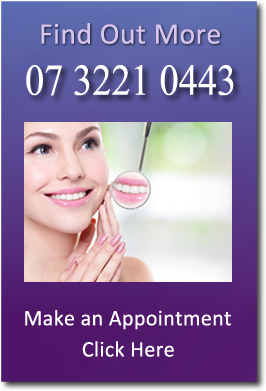 If this is the kind of treatment or service you are looking for but want more information, then check out this website and if you like you can bookmark this page (Ctrl-D). You can reach out to us anytime by calling 07 3321 0443.
Your Dental Specialist has helped hundreds of adults and children over the years and gaining many new clients every week … you too, could be one of them.
We look forward to hearing from you. From the team at Your Dental Specialist.
Check out these before and after photos.
Before and After Implant Crowns – Implant Dentures
All of our Crowns are custom made right here in Brisbane, Australia by experienced dental Ceramists (Technicians).
The treatments you can receive is not just isolated to one kind, so whether you are looking for crowns or bridges for teeth, composite resin overlays, occlusal splints for TMJ relief or bite reconstruction (full mouth rehabilitation) Your Dental Specialist can assist you.
Tell us what you are looking for and what kind of treatment you need and we would be happy to talk to you. Contact us on 07 3221 0443 or complete the form below.
We look forward to talking with you about any concerns you have with your teeth, mouth or jaw problem.
Top of Page